Troop 200 – adventure is waiting.
If you are an Arrow-Of-Light or Webelo, or if you are just curious about Boy Scouts, read this and you'll understand how Troop 200 is different than other troops and why joining Troop 200 is joining a life of adventure.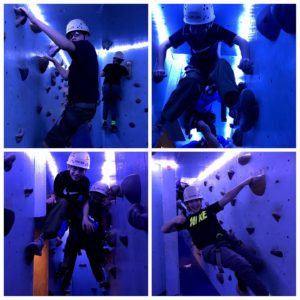 For Boys…

First things first…this isn't Cub Scouts!
Bored and tired of the same old stuff?  Want to hang out with your friends and seek out adventure?  If so, Troop 200 and Boy Scouts is for you.  If you like canoeing, rock climbing, swimming, skiing, sailing, going to new places and seeing cool stuff–all in your first year–then you've found the right place!
If you like sleeping in a tent with your friends, building fires, playing manhunt and other fun games, then Troop 200 and Boy Scouts is for you!  If you like hunting frogs in streams, geocaching and finding hidden treasures and learning about wildlife, Troop 200 is for you!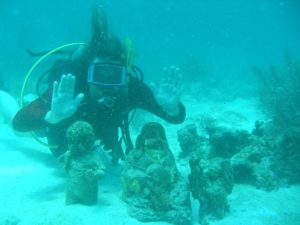 What's different is that the boys in the troop – just like you – pick the activities we do.  If you want to go fossil hunting or zip lining or skiing or anything else, bring it up to your troop and everyone votes on it.
As you get older, we kick it up a notch (or two…or three!) and you will go on High Adventure Trips.  Think SCUBA diving in Florida, sailing in the Bahamas, whitewater rafting through the Grand Canyon, backpacking in New Mexico, zip lining in the rain forest…and so much more.  These are the types of things our troop
does on a regular basis! When it comes to college applications, if you are an Eagle Scout this can make a huge difference and can earn you valuable scholarships. Best of all Boy Scouts makes you Prepared. For Life!
Read our blogs to get an idea of what we're all about.
For Parents…
Scouting encourages a well-rounded balance of activities, and your son doesn't have to attend every Scouting event. Scouts progress at their own pace.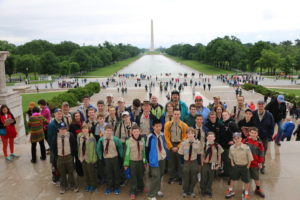 Through scouting, Scouts acquire life-skills, gain confidence and learn self-reliance in many areas that are just not available in the high school, the home or on the athletic field.
Scouts is a "leadership lab" for boys,  giving them the opportunity to learn and develop leadership and communication skills that they won't get any other place.  Scouts find the leadership style that works for them, whatever their background and personality, and they develop it.
Scouting is boy-led. They are given real responsibilities to figure out and if things go awry they learn far more than if they had just been told what to do by an adult!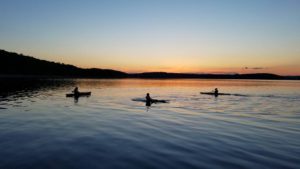 Scouting requires community service that many youth would not otherwise experience.   This is great when they're in high school and community service is a requirement.
Scouts who earn the rank of Eagle Scout find that it opens doors for them in college and after. To earn Eagle, Scouts must manage a project for the community, with all that that entails. They must have held positions of leadership and explored many personal, sporting and academic areas through the merit badge program. "Eagle Scout" is an achievement that merits letters from present and past presidents and holders of high office, and survives on adult resumes well into their careers.  By the time your son is applying to college, he will find that Scouting has given him a rich resume of experience, service and achievement. College admissions like the well-rounded and in-depth extra-curricular achievements of Scouting.
Many colleges offer leadership scholarships, and there are a number of scholarships for Scouts, especially for Eagle Scouts.
You're busy…we totally get it.
Travel teams, music lessons, martial arts…these days kids are doing so much. Just remember Scouting is as much who you are as what you do. It provides an escape from the school-sports hamster wheel, some space for kids to be kids! In Scouting nobody waits on the bench. In our troop most Boy Scouts are active other activities e.g. cross country and track, fencing, wrestling, basketball, football, marching band, martial arts, etc.  but they always seem to make time for scouting because THEY see the value in it.  It's perfectly OK to be focused on a sport or another activity for part of the year. It's normal and doesn't prevent Scouts reaching Eagle.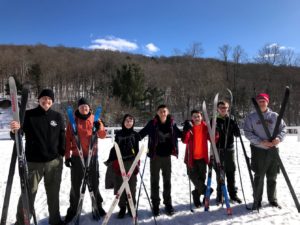 Give it a try…you won't regret it!
If you are a graduating Arrow-of-Light Scout – CONGRATULATIONS – a Webelo looking for a troop to crossover to, or 11 years old or older…come to one of our weekly meetings at Immaculate Conception Church in Annandale.  We'll also be having a few open house events and activities for you to come check us out.  We think you'll like it enough to stick around.
For more information, or to find a troop closer to you go here:  BSA Find a Troop